Combining an ecological and health promoting action with a celebration - almost 100 cyclists and 500 new trees for the company's 50th anniversary.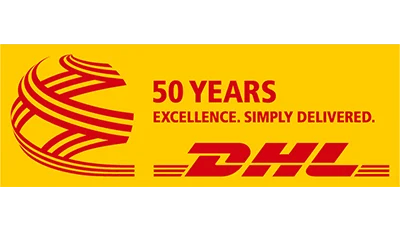 Description:
A global leader in the logistics industry. Specializes in international delivery, courier services and transport.
Industry

Logistics

Number of employees

1440

Office

20 offices around Poland
Goal:
Promotion of healthy lifestyle and ecofriendly activities
98
employees
1228
rides
1
month of competition
500
seeded trees
43%
rides to work
3 tons
of saved CO2
12 793
kilometers
32
days on bicycle
Summary
We celebrated DHL Express's 50th anniversary with a bicycle event, Let's spin something up to 50, which had two aims: encouraging our employees to a healthy activity through a fun game and spreading awareness about our planet's health. We planted one tree for every 50 kilometers cycled by our employees. During the two-week competition, we collectively did a total of 12793 km on a bicycle, which, following the rules of the game, allowed us to plant 255 trees! Thanks to the multidimensional nature of the program, operational and office staff, as well as our couriers, were involved.
Challenge
Our main goal was to motivate the employees to a healthy lifestyle and to commute by bike, and combine this with DHL Express's birthday celebrations. Organizing an activity for in our company, in our dispersed structure and a broad cross-section of employees, is a challenge - but feasible nonetheless! In addition, we wanted to combine several campaigns into one: employee wellbeing, CSR (according to our GoGreen philosophy), and the company's 50th birthday celebration.
"One of the pillars of our philosophy is GoGreen. At DHL Express, we take great care of environmental standards. We optimize our environmental impact (including carbon emissions) and educate our employees, and they are eager to take on an eco-friendly challenge, so spinning kilometers was a perfect fit. We wanted to do something good for our health and the planet while having fun".
Justyna Budzińska
REMUNERATION AND BENEFITS SPECIALIST
Implementation
We have many operational employees who do not have constant access to their emails at work. Therefore, in addition to the standard online information, we prepared printed posters and engaged managers from all over Poland to provide information about the competition to our colleagues from various locations. Inside the app, it was possible to check yours and your company's results - this way, everyone was up to date, even if they did not have access to the results newsletter. We joined forces with the CSR Group operating in our company, which intended to plant trees, so we gave our activities a double meaning.
Solution
The activity was organized within the context of the DHL Express 50th anniversary celebrations. We wanted to celebrate our round anniversary with something special for both our employees and our planet. The activity was very popular - kilometers were not only made by the sportsmen already known in the company, but also new people from all over Poland. We started noticing more rides to work and many long trips on weekends. For some of the players, the primary motivators were the prizes (including MyBenefit points and gadgets), while others supported the environmental goal. Each competitor wanted to ride at least a few kilometers to contribute to the planting of at least one tree. Sometimes the fun turned into fierce competition :) However, most importantly, we did something good together - not only for our bodies and spirits but above all for the environment.
"For me, stats were the most important in Activy app. I compared myself with others and thanks to that I saw how much more I can give. In the rankings I looked mainly at kilometers, I was interested in people who traveled as much as 200 km a day".
Martin P.
Atendee
Results
Although the action was short, our colleagues got very involved, and both operational and office workers, as well as couriers, were among the winners. We organized the finale in autumn because it's the best time to plant trees. We invited our cyclists and their families, and anyone else who wished to join, to the forest inspectorates near Warsaw and Lodz. The meetings started with an educational introduction, led by foresters, and a detailed instruction, then we proceeded to plant trees. In total, we managed to plant 500 seedlings!