The first initiative to combine ecological and social goals for employees and their families.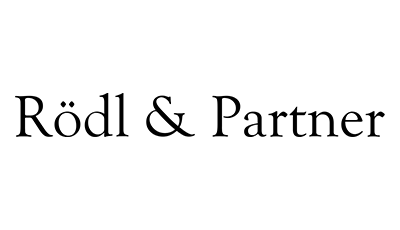 Description:
Rödl & Partner is a German company operating all around the world, having 111 offices in 50 different countries, hiring 4900 employees.
Industry

Financial

Number of employees

525

Office

Warsaw, Cracow, Gliwice, Wroclaw, Poznan, Gdansk
Goal:
To organize the CSR initiative and increase the involvement of employees
150
employees
6 668
rides
3
months of competition
5000
for a charity
3 134
rides to work
13,5 tons
of saved CO2
53 669
kilometers
183
days on bicycle
Summary
Looking for ways to encourage our employees to take part in sports activities, we focused on bicycles and the Activy program. Not only did it involve cycling, but it also combined social and environmental goals, which are very important to us. The game integrated the employees, aroused a lively discussion in the company, and triggered a healthy competition with noble goals. We also invited the families and friends of our employees to take part in the activity, which resulted in 150 committed participants.
Challenge
We were looking for a solution that would have a positive impact on the environment and team integrity, as well as encourage employees to take up sporting activities. Our employees take part in various types of competitions, the company has active sports teams. Still, we wanted to reach out and involve a larger group of people in Rödl & Partner. We were looking for a solution that would be available to anyone. Cycling was a perfect fit.
"The competition, points, and who surpassed who all became active topics in the company. As an action coordinator, I received many questions, which meant that the game was very much alive. From my point of view, it looked like a tremendous success. Charity is critical to the company, and I know that the possibility of donating the funds we earned by cycling was an important motivator for our employees. I also know that many of them were motivated by the game to cycle more often".
Agnieszka Michalec
HR SPECIALIST
Implementation
First, we had to make sure that all our offices have enough bicycle parking spaces. It turned out that there were not enough parking spaces in the Warsaw office, so we organized additional spaces for our employees. Well planned communication was an essential factor that influenced our success. A week before the start of the competition, we put out posters announcing the event, and Q&A emails were sent out to employees in all our branches. Prizes in the form of sports vouchers were an additional motivational element, as well as the individual team categories we created. Categories like: "Team spirit," "Simply the Best," "Kings of the Road," "Employee of the Month," "Take a breather," "Eco-Champion," "Long-distance marvel" or "It's good to have you." Cycling had a direct impact on charity goals - all the kilometers cycled by our participants were converted into zlotys. The winning team of all three editions could choose a public benefit organization to which the total charity amount would be donated.
Solution
The Rödl & Partner game was divided into three editions. Inviting the families and friends of the employees proved to be the right decision. With such a diverse group, we needed to diversify the motivators too. Therefore, we communicated two goals simultaneously: environmental and charity. We regularly report on how much CO2 is saved through cycling, and every cyclist can see their positive ecological impact calculated after each ride in the Activy app.
"In Activy, I like that the application is simple and intuitive, each button serves something. Strava is too complicated for me. Additionally, as soon as I lost my GPS in the tunnel, Helpdesk immediately gave me points".
Margaret S.
Atendee
Results
We assumed that about 80 people would join the game. Eventually, we had 150 cyclists taking part in the competition (20% of them were friends and family). Betting on employees cycling to work proved to be an equally valid decision. Additional bicycle racks in the Warsaw branch were very successful. The employees became very integrated by exchanging teams and developing strategies. The game was extremely engaging.