Second edition of Activy in the company and 100% of participants willing for the next one!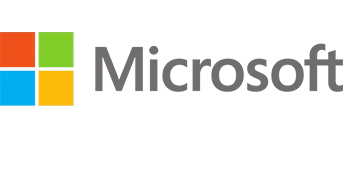 Description:
One of the biggest technology and IT company in the world, present in 170 countries.
INDUSTRY

Technology

EMPLOYEES NUMBER

500

OFFICE

Warsaw
Goal:
Employees engagement and integration
52
EMPLOYEES
1 934
RIDES
10
TEAMS
2
MONTHS OF COMPETITION
38%
RIDES TO WORK
507 kg
OF SAVED CO2
16 357
KILOMETERS
45
DAYS ON BICYCLE
Summary
We challenged employees of one of the biggest companies in the world for the second time. They created 10 teams which competed to take a place at the podium and had the opportunity to not only integrate or get an award but also - help others. We made it again - all the players are looking forward to the next one, third Activy edition.
Challenge
Microsoft is one of the biggest companies in the world. For its employees it means an extremely dynamic and diverse working environment where the time between each project flies definitely too fast. That is why we got a challenge to implement and activity which would fit into their daily routine, allow them to get to know each other more, integrate and engage them as much as possible. It was our second edition there so we decided to do something different than we had done the last time.
"The best element was the competition spirit itself and dividing users to teams visibly improved employee engagement. Usually, it was beginning with an initiator who pulled the whole team along and then its members kept motivating each other."
Aleksandra Kania
TEAM LEADER - CEE & UR RECRUITING ASSOCIATE MICROSOFT
Implementation
We sent the information about another edition of bike competition by internal mailing so all employees could have received it. Bikers group created within Passion Teams initiative which connects Microsoft's hobbyist around specific areas, took the challenge straight away. Encouraged by the bikers, more and more people was joining the game, not exactly the ones who had practiced cycling before.
Solution
After the first month of the competition we changed the individual scoring system to group one. Following this, employees started to motivate each other to ride a bike to move up in the rank as a team. Some company retreats took place somewhere out in the city so players had an opportunity to make more kilometers. When a team arranged a joint ride, even its members who had not been registered in our application before, were joining the game. For a lot of people much more important than a place on the podium was the charity goal and that was a reason they were getting on their bicycles everyday.
"Activy is a game for everyone, not just for players making thousands kilometers. Getting extra points for rides not just kilometers was motivating for me. I was comparing my results to others, checking who had driven how much and then I created a strategy which helped me to win the competition. I'm very happy that you are promoting consistency - this is cool."
Hubert L.
ATENDEE
Results
Within two months at Microsoft, 10 teams were created, which included not only company riders. A lot of cycling freshmen took part in the competition, and thanks to a suitably adjusted scoring system (not only kilometers counted, but also the number of trips themselves), everyone had a chance to win. All players agreed that after this action they feel motivated to commute to work by bike.
100

%

wants to take part in next edition

80

%

feels better and more productive thanks to commuting by bike

100

%

is motivated to commute by bike more often
What coordinator liked Activy for
regular reports - we could track the engagement of our employees

coordination of the competition by Activy, creating the rules and promotional materials

technical support, answering users questions
Thanks for
Aleksandra Kania
TEAM LEADER - CEE & UR RECRUITING ASSOCIATE MICROSOFT