Several dozen companies, three months by bikes and one goal.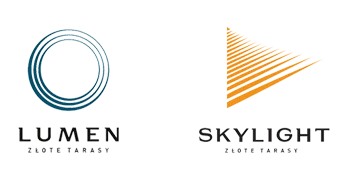 Company:
Lumen and Skylight
Description:
Warsaw's office centers in downtown area, part of Złote Tarasy complex.
Industry

Real estate (office centers)

Number of employees

Office complexes with 8000+ employees

Office

Warsaw
Goal:
Integration of employees and organisation of CSR initiative
215
employees
10 374
rides
3
months of competition
6 000
for rak'n'roll foundation
4 671
rides to work
16 343 kg
of saved CO2
65 373
kilometers
231
days on bicycle
Summary
Project for Lumen and Skylight was the first one including different companies connected for one goal. We not only motivated employees to ride a bike - but we also integrated the office centers and gave them an opportunity to get to know each other more. The competition succeeds mostly thanks to charity goal: players were cycling for Rak'n'Roll foundation.
Challenge
Lumen and Skylight are office centers owned by Unibail-Rodamco-Westfield rented by several dozen companies. Their owners wanted to get to know them more and build positive relations between them. Important thing was to show employees they are not working in a boring space but in a place where they can have a good time. We got a challenge to connect people from different organisations, motivate them to make a common effort and help others.
"We've been curious about the response, interest in the activity. We had assumed some numbers but the final results got us surprised very positively - especially the enormous engagement. Participants were not only active cyclists so far, but all those who participated in the challenge, in fact, made a healthy habit of cycling. The cooperation was very positive. The Activy team was open in cooperation and comprehensively dealt with everything: regulations, prizes, and cost settlement. I hope for more such actions!"
Michał Sierakowski
COUNTRY DIGITAL MARKETING MANAGER UNIBAIL-RODAMCO-WESTFIELD
Implementation
Activy was one of the first activities for all the office centers lessers so we made sure that information about the competition was generally accessible and well promoted. On the ground floors, we put our green rollups - no one could not notice them. Messages about the challenge were sent via an internal platform and mailing but of course it was the work of mouth which did the best job. We placed the emphasis on engaging office managers into promotion. The bike challenge in Lumen and Skylight began with bike service which motivated a lot of people to refresh their bikes hidden somewhere in basements and garages.
Solution
The competition activated not only people who had been cycling before but also others. Bikers were talking about it in the kitchen so more and more players were joining the activity constantly. Some companies introduced awards for their employees and rewarding employees was a good opportunity to meet and get to know each other more. Converting the kilometers to donations for Rak'n'Roll foundation was a motivation for all the players to choose a bike more often.
"The competition motivated me to ride a bike daily to the office and other places. I even got my workmates in. What's more, traveling to the office and back is much nicer now!"
Michael Z.
Atendee
Results
The project results exceeded set up goals. First of all, when it comes to employee engagement - in 3 months of the competition 215 players joined it. The common challenge was a good reason to start new relationships with coworkers and people from neighboring offices. What is more, the users really got to like bicycles and even after the competition ended, some have been still using them as transportation - to work and more. And Rak'n'Roll foundation for the kilometers made in Lumen and Skylight got 6 000 zlotys for its proteges.
95

%

wants to take part in next edition

78

%

is motivated to commute by bike more often

77

%

would recommend 'Bike to Work' program to their friends
Thanks for
Michał Sierakowski
COUNTRY DIGITAL MARKETING MANAGER UNIBAIL-RODAMCO-WESTFIELD