Well-being
Healthy movement and fun with Activy. From 2023, truly engage all employees.
3/15/2023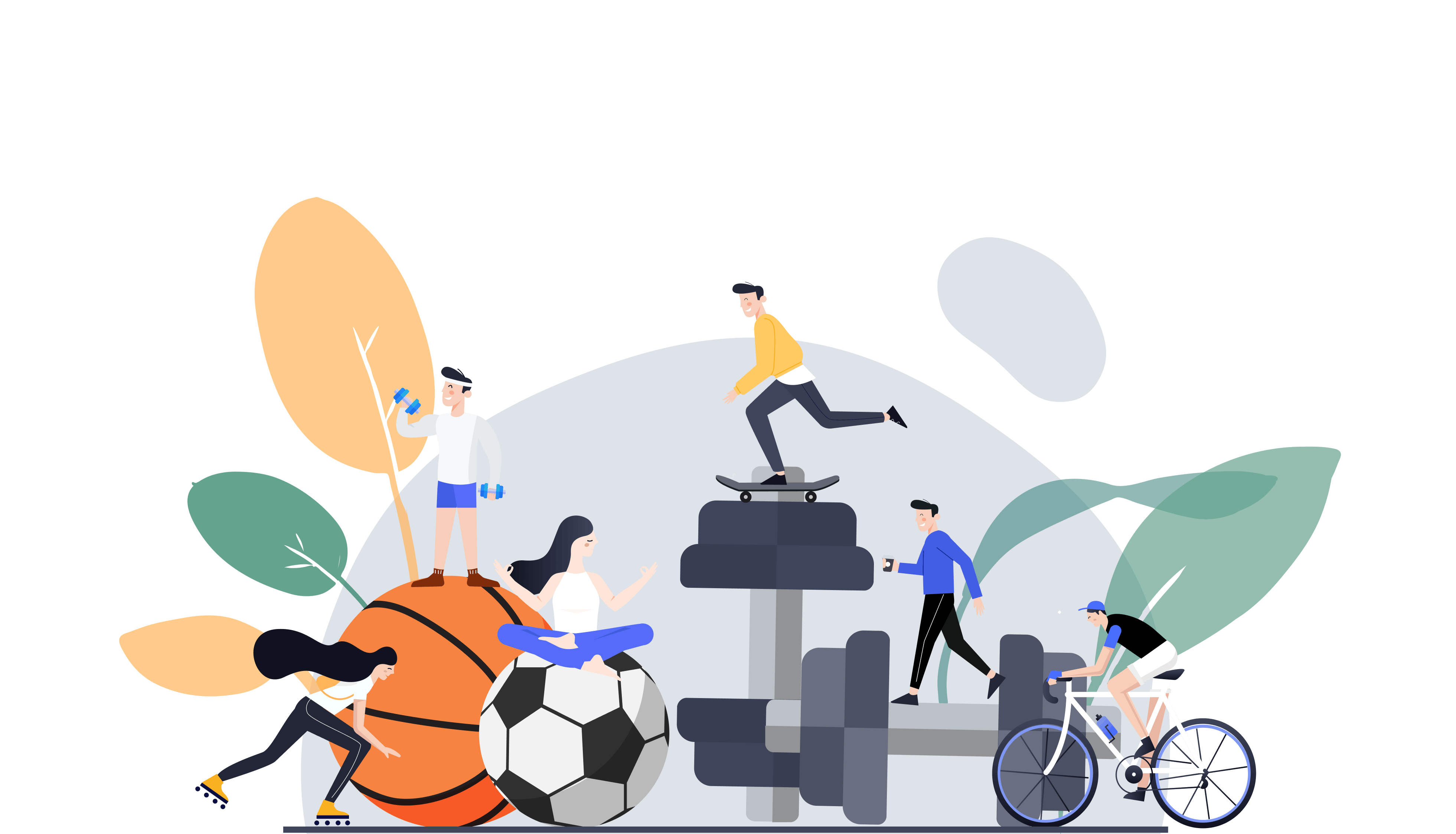 Wellbeing programs around the world engage only a few percent of employees on average. Activy's customers may enjoy the participation of as much as 30% of the company. But together with employers, we don't want to rest on our laurels!
A high engagement score is a success, but we still fail to reach a sizable portion of employees. We will help you reverse these proportions. Yes, it's an ambitious goal! But together we will approach 70% employee engagement as early as 2023. 
This will be helped by a completely new mobile app and what Activy customers have already appreciated since 2018 - simplicity of inclusion and support at every stage of the program. See what new features are coming in the spring:

ALL SPORTS - everyone has their own way of being active.

It's not just biking, running and walking anymore. Whether you bike with your kids, practice yoga, go to the pool or squash, starting in 2023, Activy's virtual Olympics will appreciate any activity. 
The benefits for employers of challenges that include "all sports" are: 
- greater inclusivity and motivation
- activation regardless of season or weather

COUNTING STEPS - the first step in being active, available to everyone
The most important thing is to take that first step, and then add 7,499 of them to reach the daily goal recommended for staying healthy. The beginning of an active life doesn't have to be a gym or bike right away. Steps count while walking, even indoors when the weather outside is not conducive.
This is another step in Activy to:
- motivate everyone to move, regardless of their desire for sports
- make it easy to participate in the fun - without pulling out your phone or GPS watches

KUDOS, COMMENTS, POSTS - it's what we talk about in the kitchen and on Teams
Building a habit is easier with the support of a group. After all, it hasn't been known for a long time that sports unite and integrate. Beautiful photos from a weekend in a kayak will help colleagues get to know each other, and any news will be communicated faster.
The community board in the Activy challenge is:
- greater integration of employees and the community
- new and attractive internal communication

Physical activity is fun and the best over-the-counter medicine!
Physical activity is fun and the best over-the-counter medicine!
Physical inactivity is the cause of 1 in 10 deaths in Europe. The cure for this affliction is widely available. However, motivation cannot be bought as easily as pills at the pharmacy.
As many as 88% of employees believe that Activy motivates them to be active every day. Since the program is so effective, it should go to everyone from 2023. Together, let's take care of our health by having fun!
Feel free to contact us at igor.pielas@activy.pl or visit the Activy website and schedule a call. Together, let's create a challenge tailored to your needs.
---
Do you want to make your employees healthy and happy?
Or contact us via email contact@activy.app