Employees and customers planting trees… actively!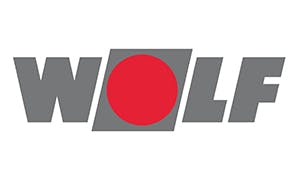 Company:
Wolf - Heating Technology
Description:
International supplier of heating, ventilation and air-conditioning systems. It provides an optimal indoor climate in single-family houses as well as in office buildings and industrial facilities.
Industry

Heating

Number of employees (in Poland)

29

Office

Sokołów nearby Warsaw
Goal:
 Integration of company's employees and business customers in an ecological and active spirit.
145
participants
4 563
rides
91 710
kilometers
3
months of contest
20 000
planted trees
18 101
saved CO2
Summary
Cycling challenge with Activy was the first such action in Wolf. We did not expect such a positive reaction, the number of participants almost doubled, compared to our expectations! We combined an engaging contest with health and environmental promotion - all of our kilometers put together let us plant as many as 20 000 trees!
Challenge
We wanted to carry out an action in engaging both our employees and customers. We liked Activy because it combines healthy competition promoting regularity with a charity aspect, which turns fun into a real help. At the beginning we were not sure whether the customers and their employees would decide to join our challenge. We knew that similar competitions are already taking place in Endomondo, but we wanted to offer them something more. It turned out that our worries were completely unnecessary. Next participants were joining the challenge, encouraged by the dedicated app and the possibility to easily compare themselves with others.
Implementation
We invited some other companies, our customers, to the competition, that is why such a wide promotion seemed to be a big challenge. Fortunately, the customers reacted very enthusiastically to our invitation and joined the promotion among their employees. Due to the pandemic, we didn't have a large budget for the marketing campaign, so we decided to use free channels: newsletter, large, eye-catching posters prepared by Activy or direct contact with distributors and wholesalers. We even recorded some funny videos with an invitation to participate in the contest!
Solution
Everyone has been strongly involved in the challenge from the very beginning thanks to additional points for regularity and an easy way to compare your results with others. However, what motivated them the most was the real support for the environment carried with each kilometer. The conversion was simple: every 4 km is another tree that you will be able to plant with your own hands at the end of the contest. The idea with trees did its job, a vision of a next seed didn't allow employees to get off their bikes, after all, how much is the next 4 kilometers! 
"One of my colleagues did not participate at first, but then decided he cannot miss such an action. He joined the challenge on the last day to add to our goal at least one tree by himself!"
Dorota
Coordinator
Results
In addition to the individual ranking, a strong competition between companies and their branches in different cities has developed. The participants were able to create and join teams of three people in the app - thanks to the fact that the contest has been held virtually, there were some groups with each member from a completely different city. One of them finally won the competition, the distance turned out to be no obstacle. The best participants won Decathlon vouchers and bicycle equipment - we hope that our challenge was just the beginning of their bicycle adventure!
"Participation in the challenge gave me more faith in my abilities. I was able to take time to relax and explore the area. I was able to leave the house and meet with my friends."
Barbara
Participant