Fierce sports competition in the IT company
Description:
Star is a global consultancy that delivers impactful technology products by connecting strategy, design and engineering.
Industry

IT

Number of employees

700 globally

Office

10 offices globally
Goal:
Conducting a sports challenge for employees
52
employees
799
activities
20
days of competition
500
EUR for a charity
2,5 tons
of saved CO2
10 023
kilometers
Summary
This autumn we had a pleasure to participate again in the sports challenge organized by Activy. And we really enjoyed it! Last Spring, we organised an internal sports challenge, based on the Endomondo app. Our employees had lots of fun, but we decided to try another solution. Since we were familiar with the Activy's programs (our employees took part in Bike IT Challenge where competed with IT companies from all over Europe) we decided to choose Activy. It allowed us to take part in sports challenge dedicated to our company and needs.
Challenge
By organising sports challenge we wanted to give Star people the possibility to compete with each other, have fun and integrate. Due to pandemic, interpersonal contact has deteriorated. A lot of employees complained about it, so we felt that we need to change it. We wanted to encourage as many people as we could to participate, so we introduced a charity goal. We decided to support UNICEF. The Activy program worked out just as we planned. A lot of people got involved in the fun, which made the competition fierce. Among the winners, there was even an executive manager. The winners also decided to donate their bonuses to UNICEF!
We have also prepared a promotion video, which you can watch below!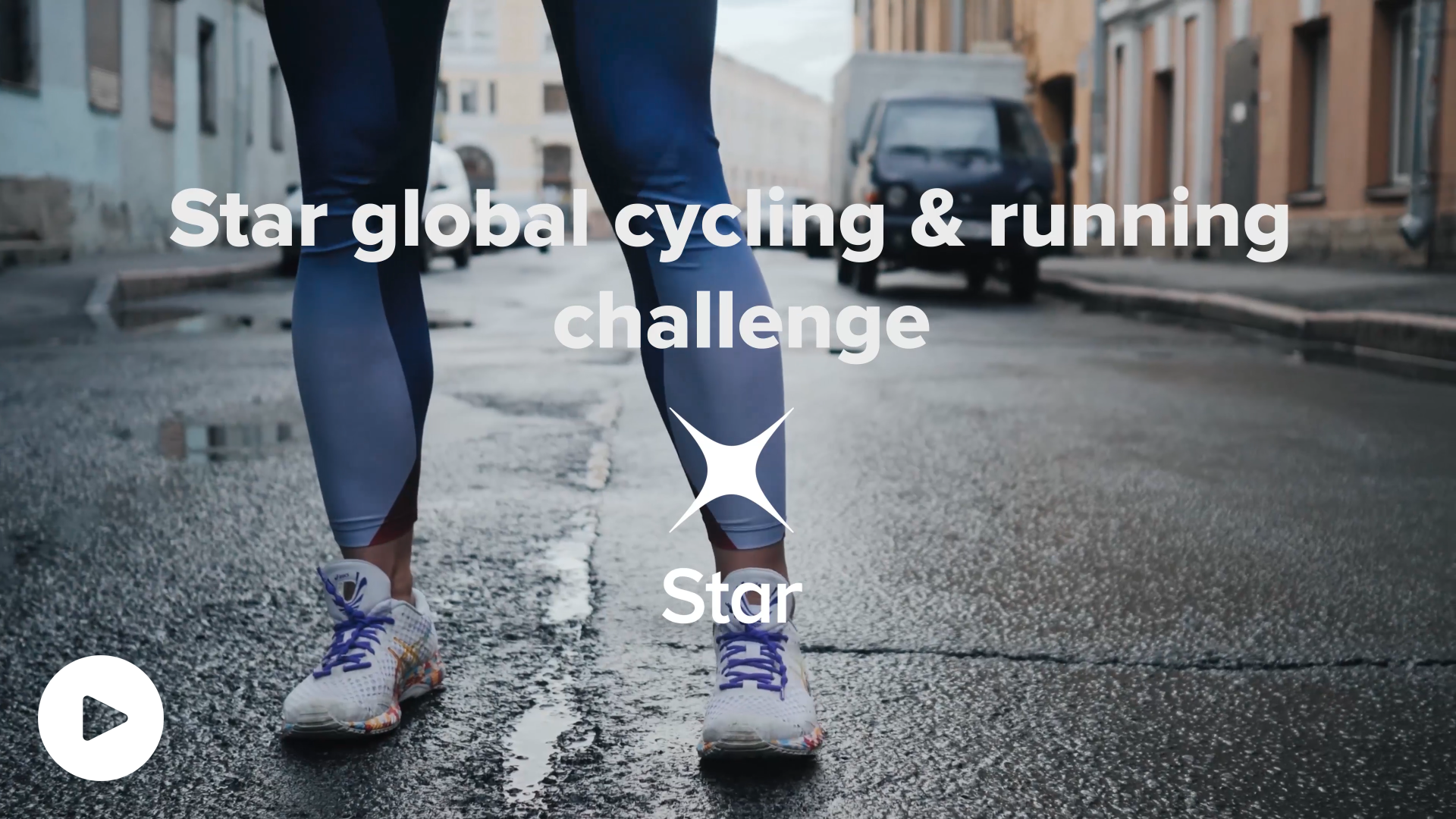 "I'm happy that people had lots of fun and integrated. That's the biggest advantage of the event. We hope that in the spring we will be able to pass another edition of the challenge!"
Mariia Zarudnieva
Coordinator
Implementation
The program implementation wasn't very time-consuming. Because we have experience in this kind of challenges and we're IT company, our employees quite quickly understood the challenge and learnt how to handle the app. We created a special channel on Slack, where people communicated. They sent their photos, videos and jokes. They motivated and even challenged each other! We also used email messages and graphics prepared by Activy, which made it much easier for us to announce the challenge in the company.
Solution
Since people are familiar with this kind of challenge, they have been deeply involved in it from the very beginning. Activy challenge was part of everyday life. So much, that in some Zoom meetings our employees were dressed in cycling costumes to be able to start cycling right after the meeting! People cycled even at night, just to be able to keep their position in the ranking. Employees competed in the challenge individually. In subsequent editions, we will add the possibility of competing in teams, which our employees would like to try out. In that way, there could have another area to compete and to motivate each other.
"Thank you for this fun and challenge. I've started running (after a 3 years break) and enjoyed it for the first time in my life. And apart, since the social interaction is restricted - another treat was to see so many landscapes - a way to sense the world! Thanks for this passion. Here I even want to commit to winning next time or next century :)"
Atendee
Results
We are a company with sports culture. Our goal was to give our employees a place to compete with each other. And it worked. During 20 days of the challenge, Star people managed to cover 10 000 km! Because we knew that the competition will be harsh, we decided to award each employee with a medal and a T-shirt. This plus the charity goal motivated a satisfactory number of employees, even though the challenge was already taking place during the autumn.
We also prepared a small package for all of our participants!