How to run very first activity program for employees?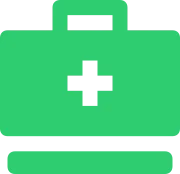 Company:
Pharmaceutical Company
Description:
Global contract research organization with offices in 48 countries around the world.
INDUSTRY

Pharmacy

EMPLOYEES NUMBER

100

OFFICE

Warsaw
Goal:
Integration and employees engagement
15
EMPLOYEES
537
RIDES
200
TREES
1
MONTH OF COMPETITION
55%
RIDES TO WORK
133 kg
OF SAVED CO2
4 177
KILOMETERS
330
HOURS ON BICYCLE
Summary
Together with a pharmaceutical company, we run the first competition there motivating employees to physical activity. The challenge lasted for a month and the biggest amount of players joined it in the last week - everyone wanted to contribute to a common charity goal. Eventually, as many as 55% of rides within the program were commuted to the office.
Challenge
A pharmaceutical company works on health every day so employees there know how to take care of it. That is why our main task was to integrate them at first. We were looking for something that is simple, accessible, does not require going out of the house and easily fits into their daily lifestyle. Until then the company had not run similar activities so we faced the challenge of organizing a totally pioneering initiative.
"Considering the workload of our employees, organizing this program in one-month trial version can be considered really successful. Mostly passionated bikers participated but the ease of implementation, clarity of the application and the mood of light competition were liked also by less professional players :) It was absolutely great that Activy took care of everything so I - as a coordinator - didn't have to worry about anything. When our employees had any questions, Activy team was responding right away".
Piotr P.
PROJECT CORDINATOR
Implementation
We started the implementation of the challenge by informing all employees about the new competition. We used internal mailing, which quickly encouraged the first participants. They, in turn, have drawn more employees in.
Solution
The competition was a hit. Employees understood the rules clear from the very beginning. When on the last week it turned out we were missing some kilometers to achieve the goal, even more, players joined in. Employees were surprised that they were recognized for commuting by bike - they had been cycling for charity reasons and themselves.