Changing a traditional cycling race into an ecological game for all.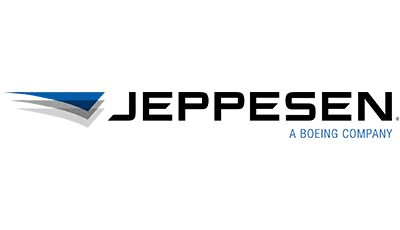 Description:
An international company specializing in the field of cartography and air navigation.
Industry

Technology

Number of employees

600

Office

Gdansk
Goal:
Employee integration and promotion of ecological lifestyle.
139
employees
18 936
rides
5
months of competition
22 906
trees
54%
rides to work
27 tons
of saved CO2
109 956
kilometers
303
days on bicycle
Summary
We have many cycling enthusiasts at Jeppesen, but it was the first time we managed to engage people who treat the bicycle as a method of transport. Almost 140 people took part in the six months long challenge, where the primary motivation was friendly rivalry and attractive prizes available in a dedicated store in the app. Points could be collected and then exchanged for cycling suits, bicycle accessories, and water-bottles.
Challenge
Cycling activities have been around in Jeppesen since 2012. We have been running and cycling-related challenges for many years, but there were always issues with reliable counting of rides and with encouraging the less sportive employees to join. We wanted to promote an ecological way of life because our employees enjoy these kinds of activities, often proposing masterclasses on, for example, plastic removal from oceans, nature preservation, etc. We wanted to change the traditional cycling race into an ecological activity for all employees.
"We see many positive aspects of the activity on top of the certain ones i.e. increasing bicycle usage (enlarging the bicycle parking spaces and the showers) and some less obvious aspects as well. The employees get together and arrange trips. We don't even have to encourage them :) Thanks to the competition, we are experiencing additional integration within the company."
Marta Golyszny
SYSTEM & DATA ANALYST
Implementation
We have many operational employees who do not have constant access to their emails at work. Therefore, in addition to the standard online information, we prepared printed posters and engaged managers from all over Poland to provide information about the competition to our colleagues from various locations. Inside the app, it was possible to check yours and your company's results - this way, everyone was up to date, even if they did not have access to the results newsletter. We joined forces with the CSR Group operating in our company, which intended to plant trees, so we gave our activities a double meaning.
Solution
The activity was organized within the context of the DHL Express 50th anniversary celebrations. We wanted to celebrate our round anniversary with something special for both our employees and our planet. The activity was very popular - kilometers were not only made by the sportsmen already known in the company, but also new people from all over Poland. We started noticing more rides to work and many long trips on weekends. For some of the players, the primary motivators were the prizes (including MyBenefit points and gadgets), while others supported the environmental goal. Each competitor wanted to ride at least a few kilometers to contribute to the planting of at least one tree. Sometimes the fun turned into fierce competition :) However, most importantly, we did something good together - not only for our bodies and spirits but above all for the environment.
"The challenge with Activy was definitely the main topic to talk about in the office. In the kitchen you could hear conversations about who is in the lead. The application evoked both competitive and collaborative spirit in employees. We competed with each other, but at the same time, we knew that we were riding together for a noble purpose. The charity goal was very important and for me, it was the main motivation to shoot. I was also motivated to check my results. Earlier I didn't use any applications of this type, and I liked such a virtual log of my journeys and the ability to check statistics."
Ewelina P.
Atendee
Results
Thanks to the game mechanism, points were gained for rides and streaks (the number of days driven on a bicycle), and not just for kilometers. Various competitors could compete in the challenge: athletes and city cyclists. Employees arranged trips together, which naturally lead to an integration. Thanks to the involvement of 139 people, we managed to save 27.5 tons of CO2, which is the equivalent of what 350 trees would absorb in 10 years.