How to support employees' motivation for healthy habits with good fun
3/15/2023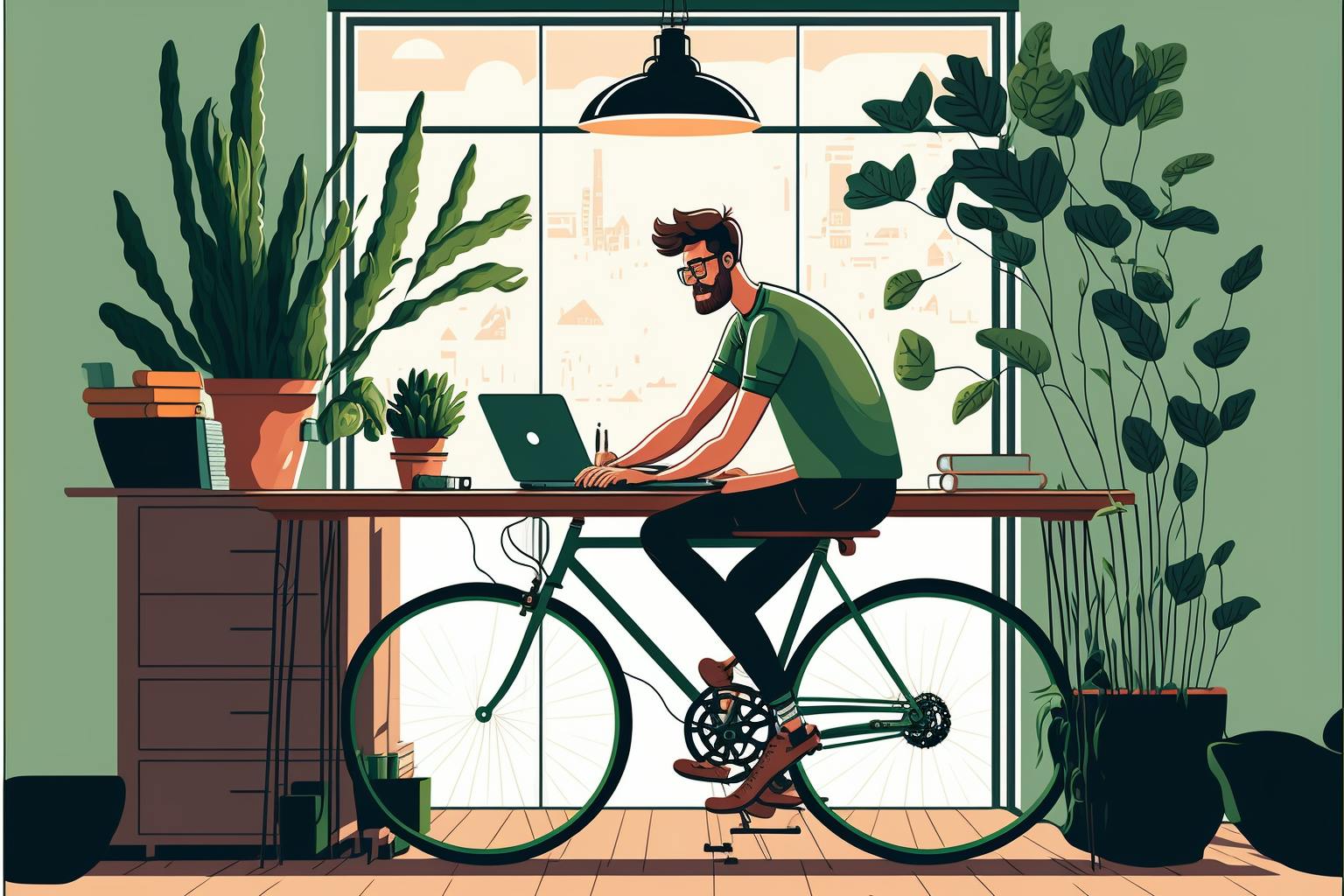 Lack of physical activity is the reason for 1 in 10 deaths in Europe, absenteeism and presenteeism at work. As with every beginning of the year, gyms fill up with people, and in a little while in the spring we'll be pulling bikes out of our basements and buying running shoes. The desire to take care of a healthy lifestyle has always been in us. And when the motivation and opportunities are there, all that's missing to build a healthy habit, according to BJ Fogg's scientific model, is an impetus.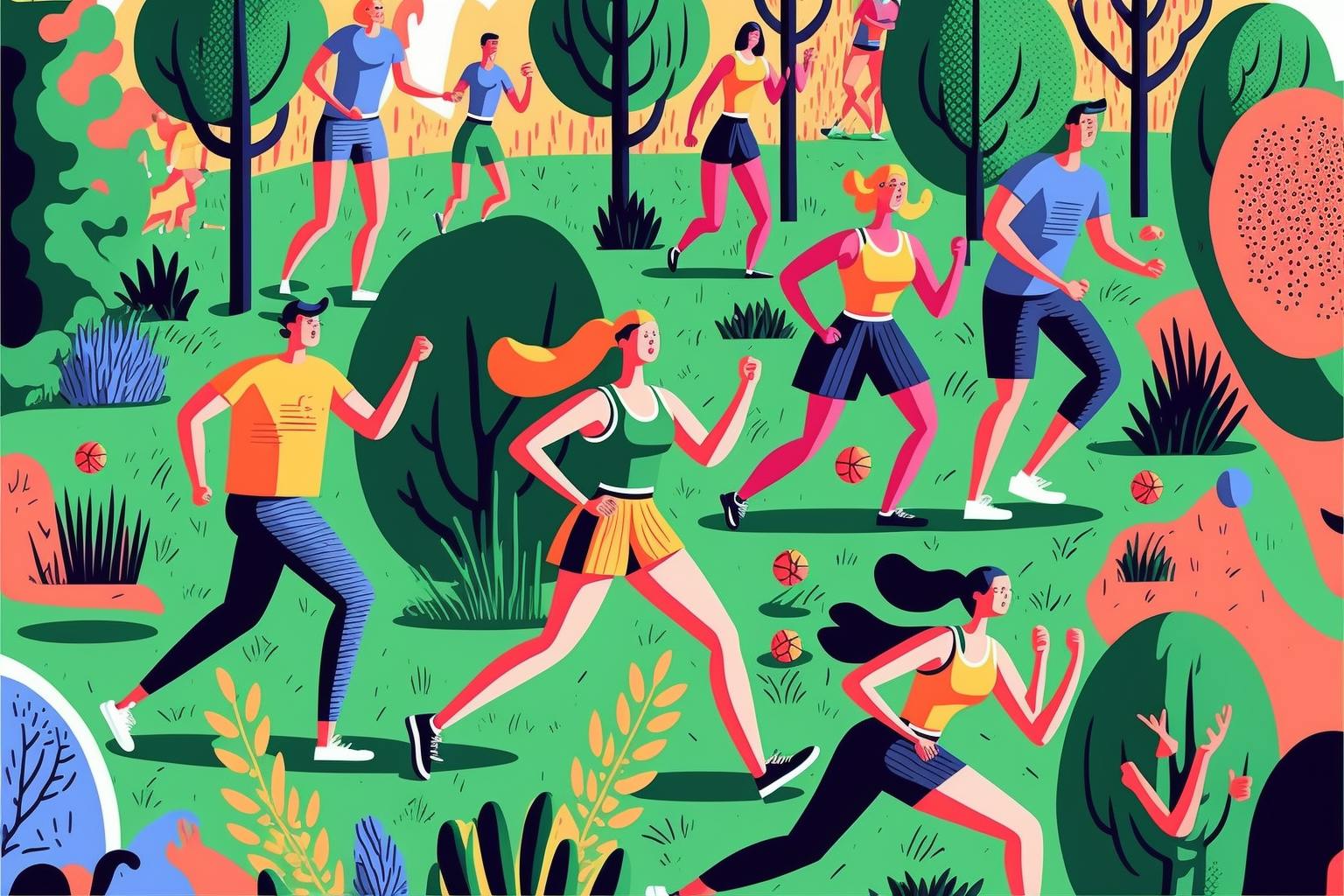 Such a natural boost is provided by challenges and games that encourage physical activity, which almost every employer already organizes. They promote healthy habits, motivate people to get active and integrate teams. Most often such projects are handled by the HR department, but just as often they are grassroots initiatives by employees.
As sometimes happens in engaging games between employees - many things can go wrong as we imagined, and organizational issues can overwhelm our time resources. After all, we don't want to initiate a frantic mileage competition promoting only the most athletic. It's also a waste of time to transcribe step statistics from screenshots from various apps into excel, besides, we still need to answer questions from hundreds of screwed participants. How to make it more efficient?

Company sports challenges have been possible for 5 years now with Activy's Polish solution - effectively, engagingly and without organizational blunders. In addition to a dedicated tool, companies can also learn from the experience of hundreds of similar projects in companies from all industries and sizes from 100 to 20,000 employees. In this article, you'll learn about some of the "secret ingredients" in the recipe for a successful company challenge and the findings of a study conducted at the end of 2022.
Success is employee engagement
The bottom line - it works and the results are very tangible. As many as 88% of 2022 employees felt that the challenge motivates them to be active every day. It is crucial for our health to take regular daily exercise. Physical activity also brings endorphins and satisfaction, as mentioned by employees themselves. In surveys, they note that the sports challenge has given them:
Motivation to get up from the couch, striving together with the team for a better result, healthy competition.
Regular exercise, change of habits and improvement of physical condition, and at the same time a good time and a chance to make a contribution to a charitable cause :)
Beautiful sunrises! Last year I only rode my bike from work. Thanks to the challenge I rode both ways and got even more into cycling. Super thing.
Definitely feeling better, I also "infected" my family and friends with the activity. They recommended the app in their companies.
Activy's challenges can engage between 20% and even 80% of employees. This is a very high score for such initiatives. Employers pay only for active participants, so Activy's maintainers also care that the projects come out as best as possible..
A corporate challenge for everyone, not just the already athletic?
We can say about the success of the challenge when the motivation to take the first steps and "get up from the couch" appears in more and more employees, and at the same time the action provides fun and challenges also to "sports freaks". Therefore, simple rankings on the number of kilometers will not work. In Activy, companies use an elaborate gamification system in which there is something for everyone, regardless of sports performance.
It's a myth that sports challenges are joined mainly by men or people who are into marathons or triathlons. In a fun game supporting the building of healthy habits designed by Activy, 50.4% of employees are women. The average age of a participant in the challenge is 37. The average daily distance covered in 2022 is 12 km by bicycle, 4.5 km by running or walking, and the time in a 5 km run is well over 30 minutes.

This is discussed "over coffee" - Integration, fun and healthy habits
Relationships between employees are built not only through work duties. Sporting events, lifestyle changes and successes show that physical activity is a hobby, spending time together and motivating each other. Positive emotions bring people together.
This simple relationship is being used by more and more companies to integrate employees regardless of their age or function in the company. The main goal is to motivate them to at least "get up off the couch." The fun and integration during the challenge is supported by the creation of teams or larger groups - departments, regions, offices and even countries. As many as 70% of participants in corporate challenges believe that thanks to such an initiative they move more often than before the action.corporate sports challenges 2022

It doesn't matter when, it's important to start. This works for every company.
Daily movement is not only a healthy habit and better fitness, it is also relaxation and a way to take care of your mental well-being. We are most likely to move between April and October, so spring is the perfect time to prepare for corporate fun.
The outbreak of war in Ukraine has postponed various projects in companies and many of Activa's clients started challenges even in September. Every month and day is good for starting a challenge. And what days have the most activity? Wednesday and Tuesday are king, and the most active times of the day are 7-8am and 5-7pm after work.
Only in the 2022 sports challenge in the Activy app, more than 160 employers from different industries and sizes have organized the challenge. Just 5 years ago, it was in the dream zone that Activy would be used by 8 of the 15 largest banks in Poland. The significant participation of the manufacturing industry also came as a big surprise - the tool is designed in such a way that it does not require a company laptop, and joining is as easy as riding a bicycle.
Kilometers to pln - charitable and environmental causes
Active challenges can also unite a team around a common charitable goal. And we like and want to help! As part of the challenges at Activy, 48% of companies organized charity collections in which employees converted kilometers traveled into zlotys. In total, they raised more than 1.7 million zlotys for various organizations! Nearly 60% of employees indicated that the charitable goal further motivated them for sports activitie
As we are increasingly going back to the office, 39% of companies decided to include the "Actively to Work" feature in the challenge. The app detects that we cycled or walked on the way to the office, then awards bonus points and calculates the carbon footprint saved. In 2022 alone, Activy users saved 13.7 tons of carbon dioxide, which is equal to the annual work of more than 2 million trees!
A solution from A to Z - so that HR also has time to be active
The success of a corporate challenge is all about the right fit between the fun mechanics and the company and effective promotion. The Activy program is not only a mobile application, but full support of the supervisor and ready-to-use materials and scenarios. At each stage of preparation and implementation, the coordinator is supported by an Activy mentor. This approach, combined with the know-how of several hundred projects, always ranks first in evaluation surveys from Activy clients.
Ongoing technical support, promotion, reports and handling of the event means that the relieved HR department has time mainly for active participation in the fun :) This is best summed up in the words of the coordinator of the three "Pozytywnie Zakręceni" campaigns from DPD: "Our cooperation is becoming a regular feature and a "self-play", employees after this year's edition are already asking for the next one! We will definitely introduce the challenge next year."
News from spring - an effective program should reach everyone!
After a cold winter comes longer days, we are more willing to spend time outside. Spring kicks off the active season, and in 2023, along with it will come new features in Activa that will further increase employee engagement:
social board - photos, comments and likes, means more integration and opportunities for internal communication
step counting - it's an easy way to participate in the fun, motivating everyone to move, regardless of their desire for sports or resistance to worse weather;
all sports - it doesn't matter if you bike with your kids, go to the pool, yoga or squash, from 2023 the Activy challenge will include every activity
One solution, many goals. We look forward to seeing you in 2023!
Challenges focused on physical activity can motivate people to take care of their health, provide entertainment and achieve CSR goals at the same time. The Activy program has been supporting companies in this for the past 5 years. Although one joins the challenge for different reasons, as some like to compete, others to integrate with the team, some want to take care of their health, it definitely unites the company in common action and builds a positive atmosphere. This is confirmed by 95% of the 2022 participants, who would like to take part in such an action next year as well! 
Need help in organizing? With the use of Activy or otherwise, we will be happy to share our experience and good advice. Feel free to contact basia@activy.pl
---
Do you want to make your employees healthy and happy?
Or contact us via email contact@activy.app