Free apps that help you stay sane and active during the COVID-19 Pandemic
4/14/2020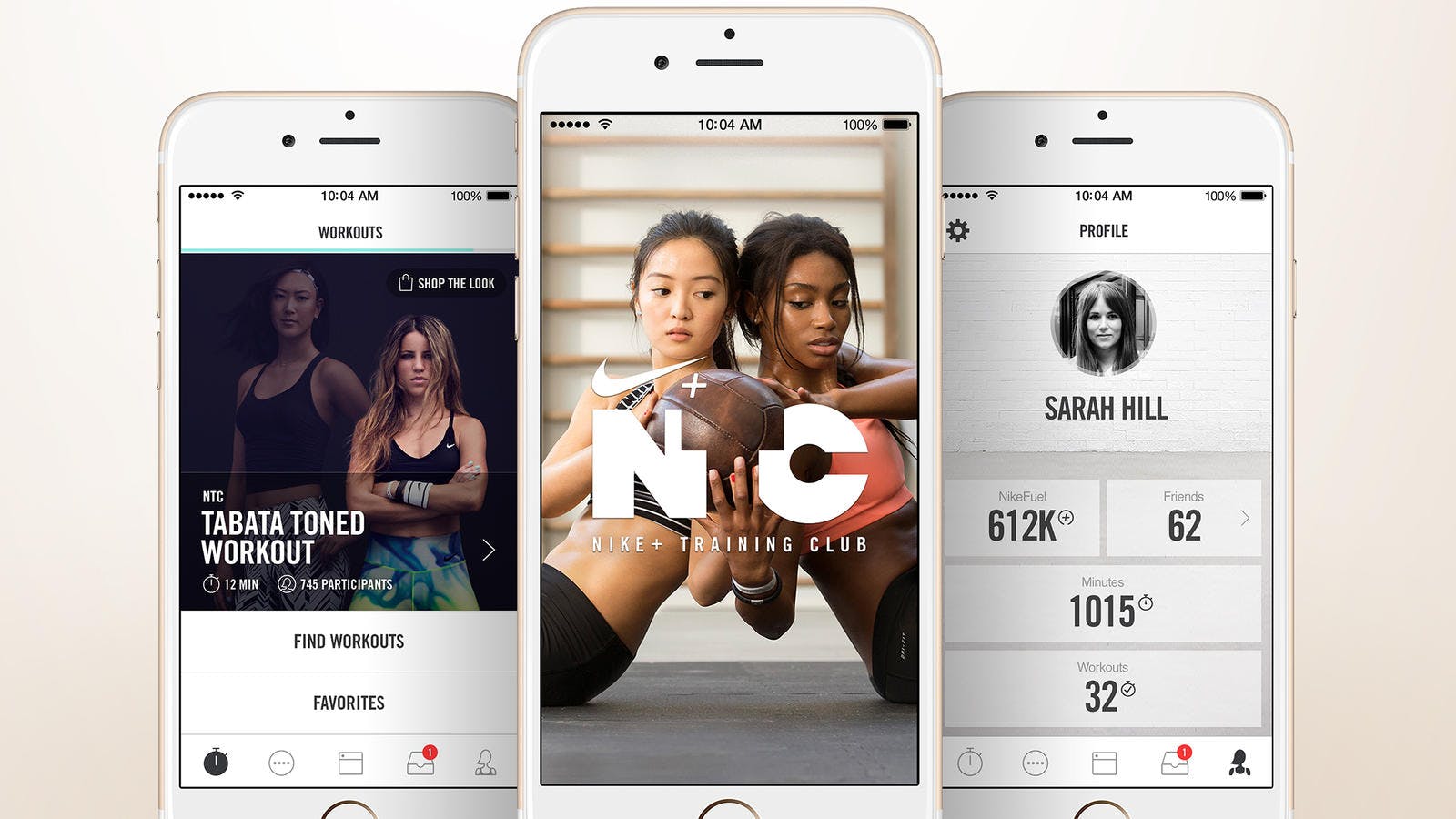 As the coronavirus pandemic is progressing and we limit the time we spend out of home to the very minimum, it definitely does not have to result in a complete lack of any activities during the day. 
There are hundreds of applications on the market offering a very diverse range of workouts. However, which apps provide good quality trainings, presenting them properly and keeping your motivation to continue high? Which of them you could use without any payments, just to try out this new way to do sports? 
Below you can see the list of sport applications that we can recommend, which are either completely free for the users or offer special discounts for this special time now, to contribute to the fight against Covid-19. 
The biggest advantage of this app is that it is permanently free, while still remaining professional and enjoyable to use. After signing up, you will be asked to answer some general questions about yourself, so that the app can adjust everything to you personally.
In the Nike's app you can compose your own training out of single exercises performed by an instructor on a video, who makes sure you know how to do them properly. However, you can also decide on already prepared sets of exercises, which can be chosen for you on the base of your goals and conditions. 
If your goal is to get stronger, you can do nothing wrong with choosing this app - in a study published in the Journal of Medical Internet Research in 2017, team of researchers found NTC to be the best in this category. 
2. Cyberobics
Cyberobics as a sports app creates a unique experience for its users thanks to two things:
1. You can train with the most professional trainers, who work with celebrities like Jennifer Lopez, Heidi Klum, Shay Mitchell, Ashley Olsen and many more.
2. The trainings are taking place in the most breathtaking sights in United States. Have you ever dreamt of fitness classes in Las Vegas or yoga relaxation in Miami Beach? Now you can get closer to fulfilling it than ever before. 
It is possible to do the workouts by using a smartphone, laptop or smart TV - whatever you prefer. Normally using the programs of Cyberobics costs $2,99 per month, however, for the pandemic time, they made it available for everyone completely for free.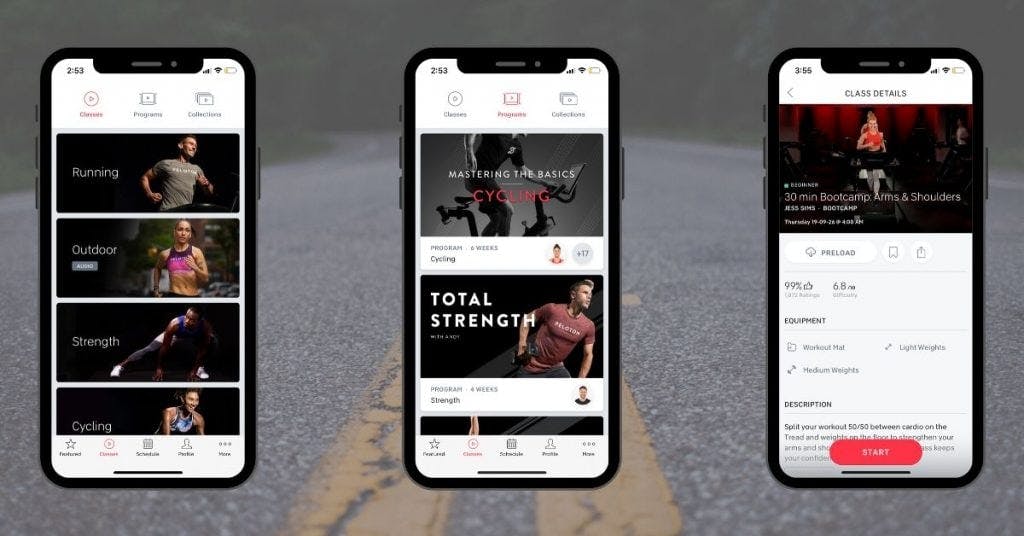 3. Peleton
Peleton, a fitness app, offering both live and on-demand workouts, is now available for free for 90 days. You can choose between a wide variety of different types of sports, whatever suits you the most: running, strength, toning, cycling, yoga, meditation and outdoor workouts. 
You can build your own unique workout schedule, that fits around your lifestyle. There are over 1000 workouts waiting for you, which you can filter by type, length, time and your favorite music. Not to let your motivation burnout, you can track the progress you are making with milestones and streaks. 
You will be asked to add your credit card to the account, but Peleton says they will remind you 3 days before the free trial ends about canceling the subscription, so that you only continue, if that is really what you want.
Waking Up is a meditation app, which is said to be not like any other available on the market. Its main purpose is not only to reduce stress or make you feel better at this very moment, but as Sam Harris states: it's to make fundamental discoveries in the laboratory of your own mind. With the app you can both practice meditation, but also learn the theory.
In this special time it is available for free for the whole month, and if you are a student, no matter the circumstances you can use the app without any payments for the whole year. 
Core Power Yoga is one of the most popular yoga studio chains and currently, again to support people at the time they stay at home, it is also offering free online classes on their Core Power Yoga On Demand platform. 
You can choose between pre-recorded classes that last between 30-60 minutes, or join a daily streaming of yoga class on their youtube channel. You can choose a properly suited training, based on how advanced you are and how much time you have. To keep your motivation high, you can join one of their challenges e.g. 14 Day Bodyweight Challenge. The studio is also offering online guided breathing practices and meditations.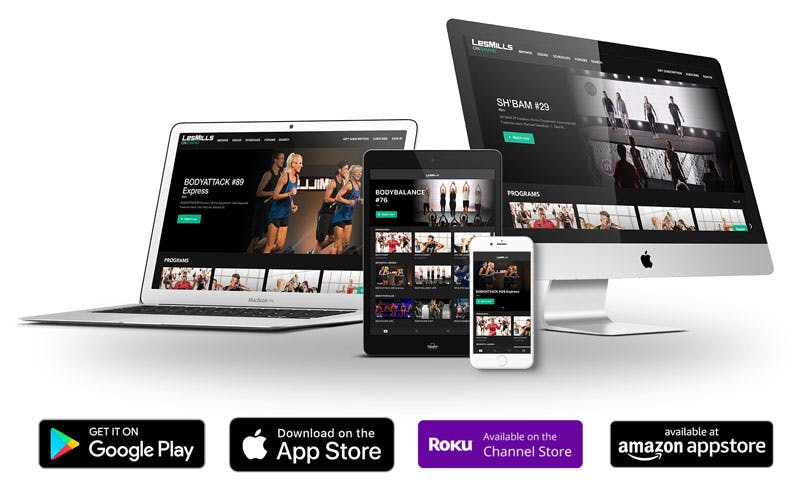 6. Les Mills
Worldwide fitness chain Less Mills is offering 14 days free trial of their on-demand platform, where you can find over 800 workouts. You can choose between 15 minutes lasting ones, when you want something fast, up to 55 minutes workouts, when you have more time. It is possible to choose between 3 up to 12 weeks programs, which will lead you throughout this time and advise you to achieve your goals.
Practical information: to start a free trial, you need to add your credit card, however, you can cancel it at any time. Also, all devices will do: smartphones, laptops, tablets and TVs. 
7. Activy
Activy app will help you stay motivated, even when after a few days of regular trainings your couch will again seem to be much more welcoming and comfortable than your exercise mat. Thanks to the points received for regularity and a possibility to compare yourself with the others, you will want to keep on going with your everyday activities. 
Each week there is a new ranking so in order not to fall from the podium you will have no other choice than to stay active. Still not motivated enough? Invite your friends to join you in the Business Active Challenge, create a team and try your best in the challenge together, competing against each other and with other teams. Now you can join and create a team completely for free!
Now, when you have them listed and they are all available for you for free, you have no more excuses. Check them out and choose the one that suits best you and your expectations. 
---
Do you want to make your employees happy?