Continental - a common goal of helping
3/15/2023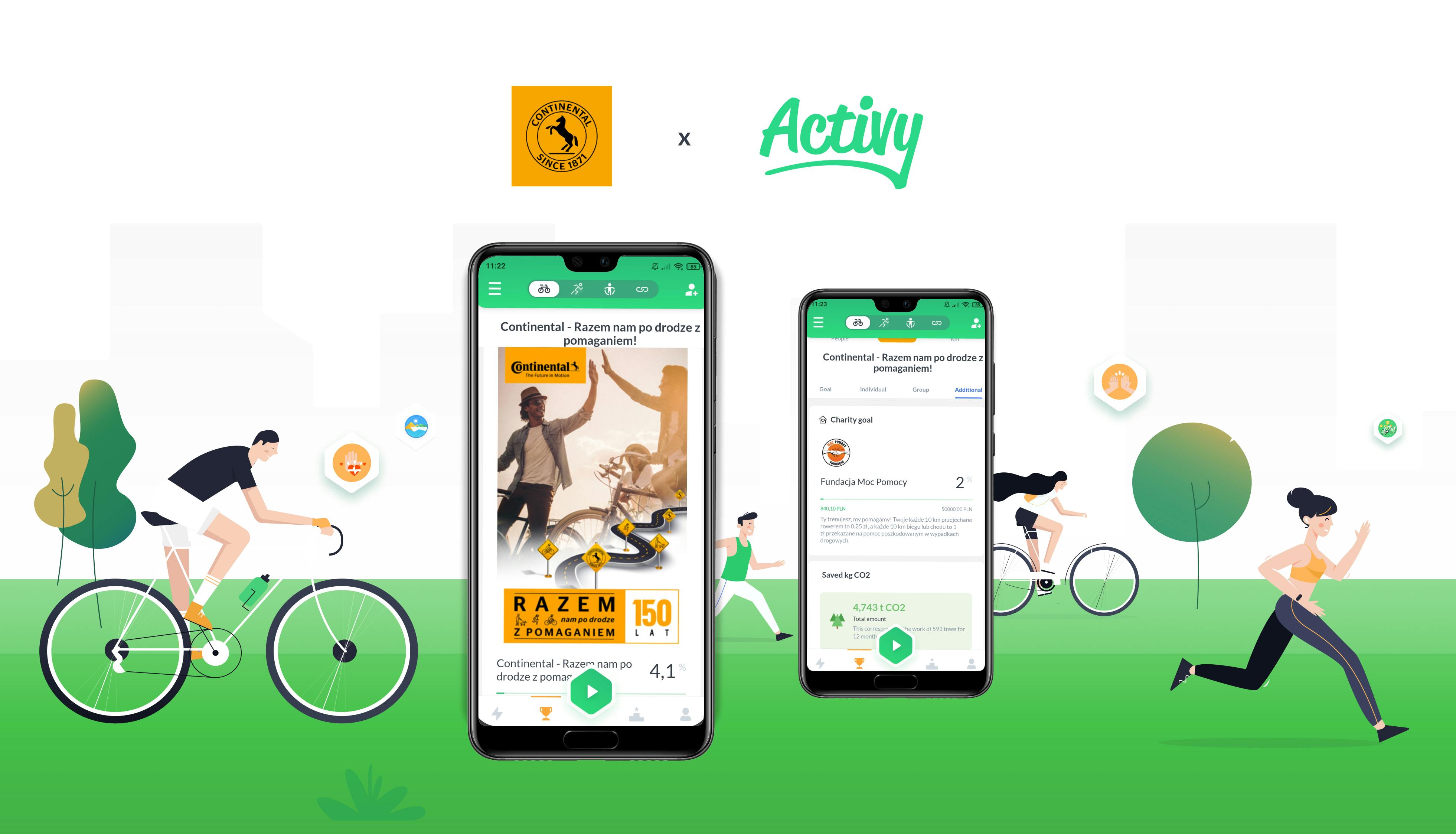 The nationwide challenge "Continental - a common goal of helping" motivated people to spend time actively for as long as three months (14.05-13.08). In addition to helping build a healthy habit of daily movement, the campaign aimed to educate about road safety.
Education and mission function
Interesting facts and tips about how to take care of yourself and others as a road participant reached those involved in the campaign through the mission function in the Activy app. Brief information and advice were prepared for runners and walkers and cyclists, respectively. These were discovered by completing successive steps on the way to reaching the kilometer goal: 1,000 kilometers for cyclists (414 people succeeded) and 300 kilometers for walkers (236 participants made it to the end).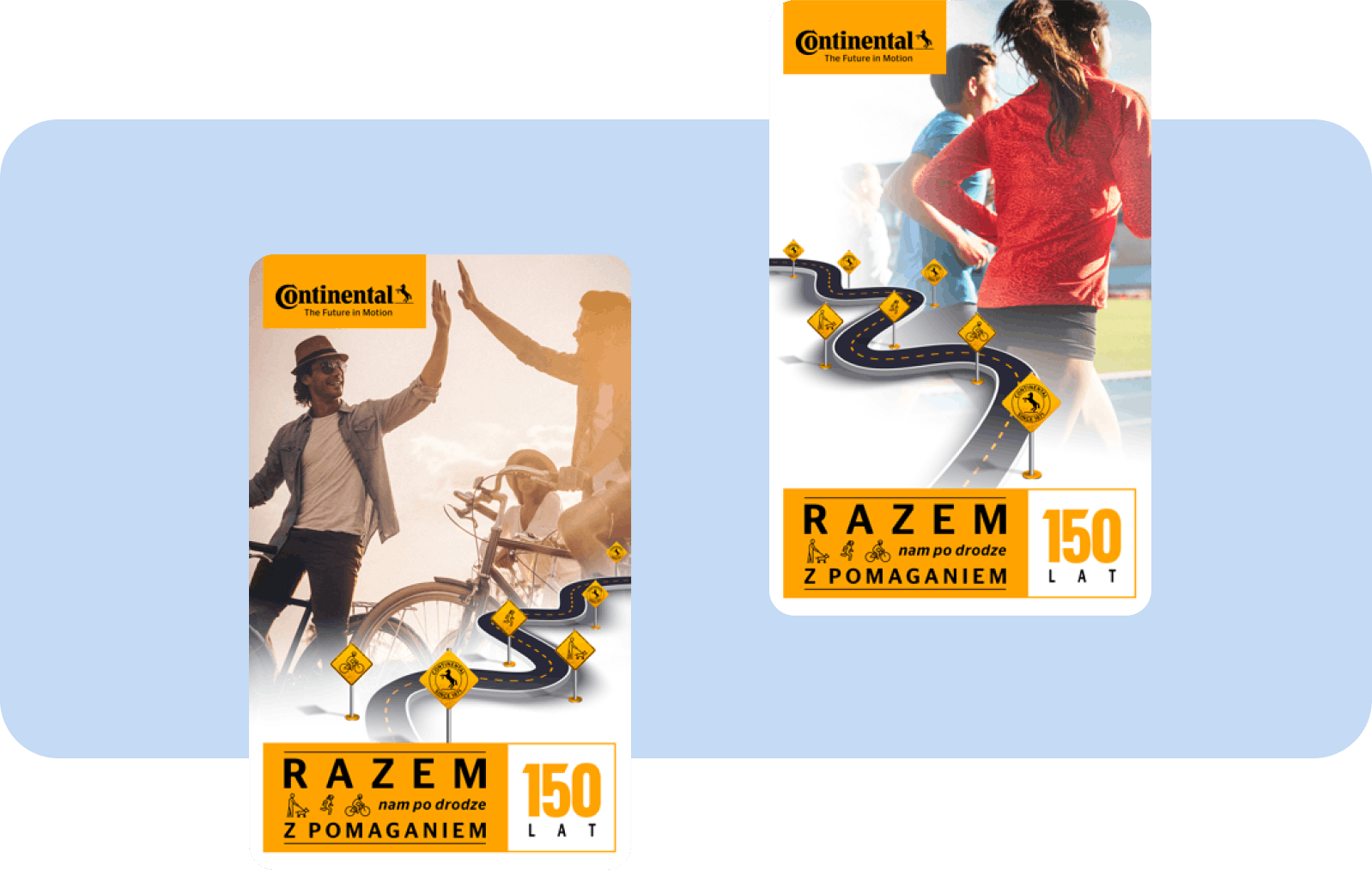 Kilometers fueled a worthy cause
During the challenge, everyone watched the moving bar of progress towards the charity goal. Three months of active time spent by nearly three thousand people resulted in 1.4 million kilometers on bicycles and 228 thousand kilometers covered on foot. As a result, at the end of the campaign, the organizers were able to happily announce that 100% of the charity goal had been achieved, i.e. 50,000 PLN had been raised for the Power of Help Foundation.
Awards
Prizes were prepared for those most involved in the action! Those walking or running could get Continental sports gadgets and a belt with a bidon, and for fans of two wheels, in addition to gadgets, bicycle lighting kits were waiting.
Tour de France challenge with Continental

The gem at the culmination of the challenge with Continental was the Tour de France on the Activy app! Emotions ran high, as a certified Ineos Grenadiers jersey with riders' autographs and a replica of the Tour de France medal awaited the leader, while the other podium places received sets of Continental road tires. A real treat for the "twisted"!
To cover more kilometers were motivated by unusual rankings. These were 6 teams, whose real partner is Continental:
INTERMARCHÉ - SHROUDS - GOBERT MATÉRIAUX - FANS
BAHRAIN VICTORIOUS - FANS
INEOS GRENADIERS - FANS
TEAM ARKÉA - SAMSIC - FANS
GROUPAMA - FDJ - FANS
MOVISTAR TEAM - FANS

A total of 1197 participants took part in the action, and by June 26-July 18, the same days as the actual competition, they had driven as many as 329,220 kilometers! This was certainly an unusual action for avid cyclists, but also an interesting example of how different and attractive challenges can be in Activy.
---
Do you want to make your employees healthy and happy?
Or contact us via email contact@activy.app