4 out of 5 cyclists are invisible on the road. Join the #WidzimySię campaign
3/15/2023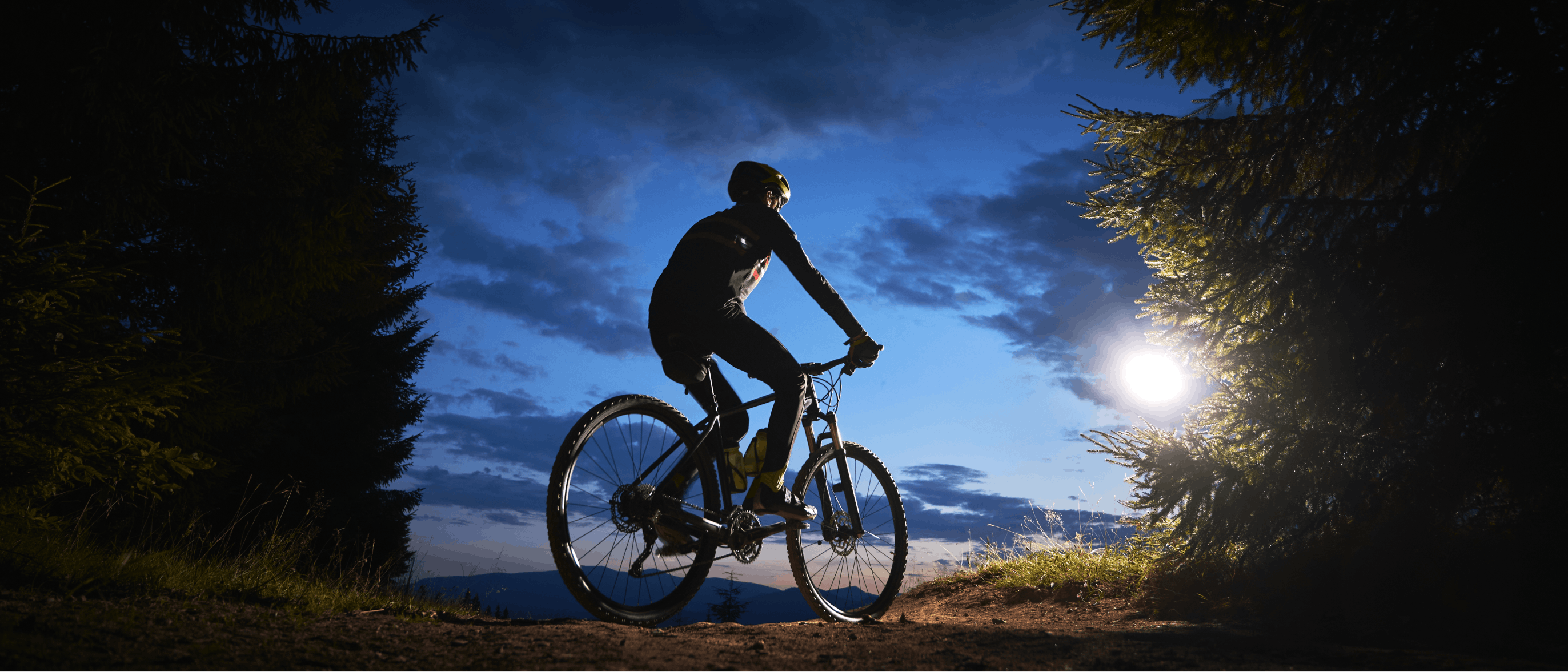 The number of Poles who choose the bicycle as their main means of transportation continues to grow. We ride not only in the warm months, but also in autumn and winter. According to a survey conducted by the IPSOS organization, 44% of surveyed Poles ride a bicycle all year round and at least once a week.
With the onset of autumn and winter, we notice that the days are getting shorter, dusk falls much earlier than in summer. We feel this especially as traffic users, whether pedestrians or cyclists. Taking care of each party's safety is especially important at this time.

#WidzimySię
The topic of cyclist safety is particularly close to our hearts. As Activy, we have built a community of 200,000 cyclists who have done 12 million routes since 2019! We would like all these routes to be safe, and every cyclist to be seen, and thus safe on the road!
We invite you to participate in our #WidzimySię campaign, in which we show two perspectives - that of the cyclist and that of the driver. First of all, we publicize the topic of lighting cyclists, educate and encourage the use of lights and reflectors.
Join us and set an example!
Post a photo showing how you take care of your visibility and safety. Tag us on social media:
Instagram @activy_bike_run
LinkedIn @Activy & Mindy | Wellbeing Apps
and on Facebook @Activy
Don't forget to add #WidzimySię :)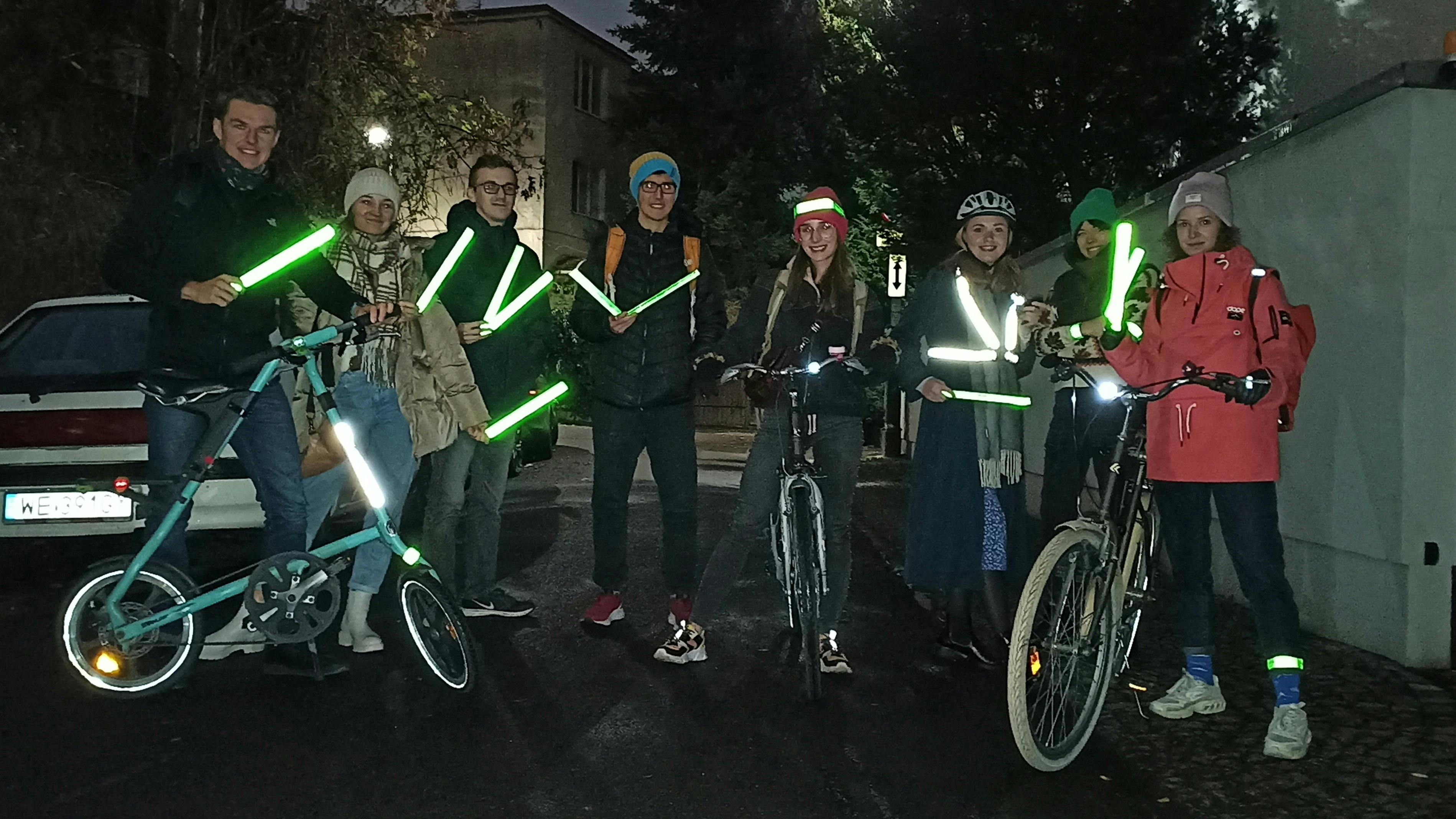 More and more accidents with cyclists
The safety of cyclists on the road is a recurring theme every year, especially during the fall and winter seasons. This is due, among other things, to an increase in the number of road accidents involving cyclists. Unfortunately, cyclists are often to blame for these accidents.
In the Police Headquarters Traffic Bureau's 2021 report on road accidents in Poland, we find information stating that in 2020 cyclists were involved in 3,513 road accidents, and 87% of them occurred in built-up areas. On the other hand, in undeveloped areas, traffic participants tend to travel at higher speeds and the roads are less well lit, making the percentage of fatal accidents in these areas higher than in cities. If cyclists do not use lights and are not wearing any reflective elements, they become completely invisible to their surroundings.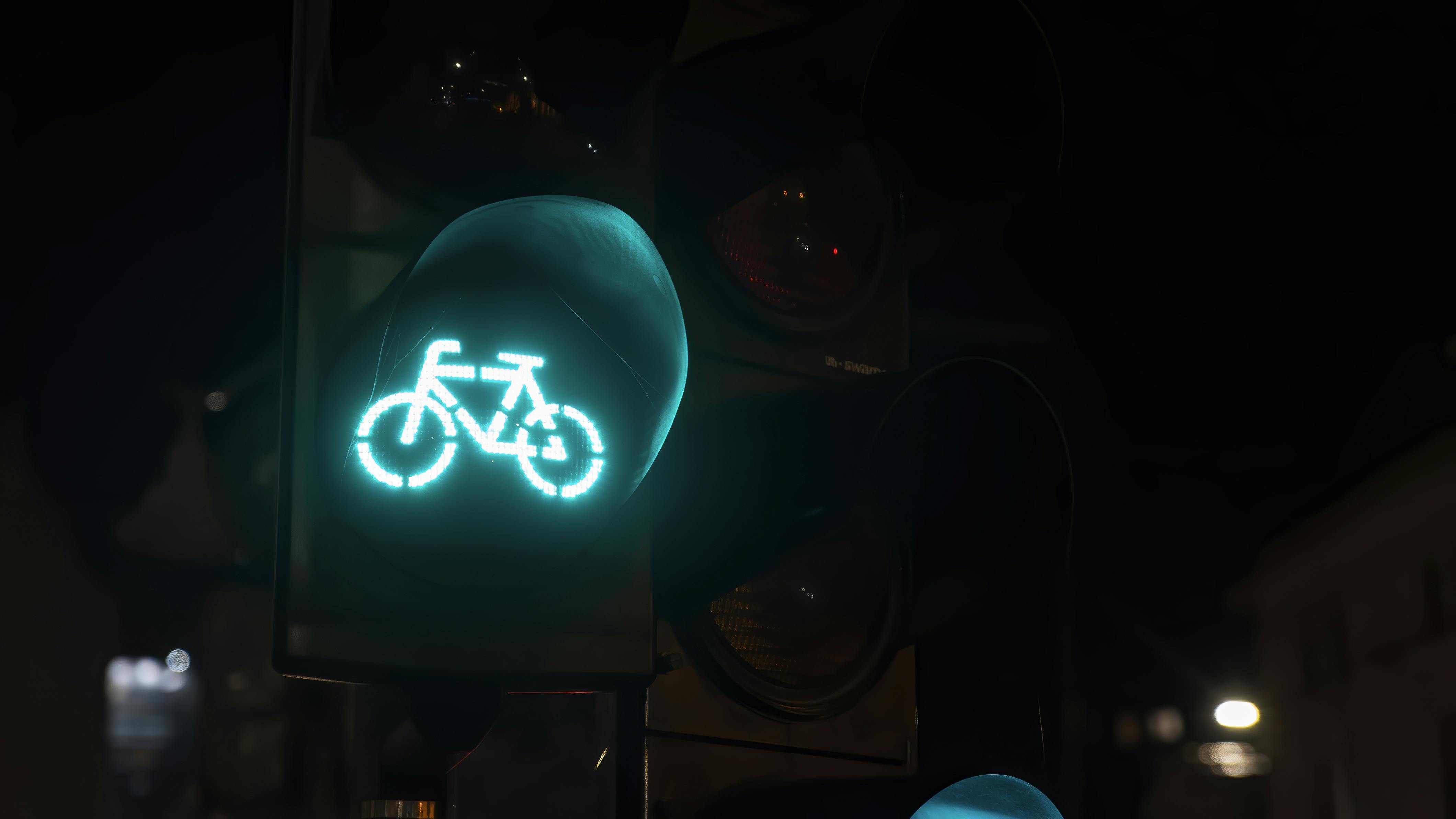 More than 80% of cyclists are invisible
Surveys show that cyclists are not visible enough, which is one of the main reasons for dangerous traffic incidents involving them. A survey conducted by Oponeo.pl found that as many as 83% of single-track drivers are not visible enough on the road and bike paths. That is, only one in five cyclists can be seen on the road! Why does this happen? The reasons may be dark clothing, lack of reflective elements, as well as inadequate bicycle lighting.
First of all, you should ask yourself "will another traffic participant see me?" and then adjust your lighting and hit the road. Even if we are moving only on the bike path, sidewalks or dirt roads - remember to light up. This will ensure our peace of mind and the comfort of those passing us.
Mandatory bicycle lighting - regulations
How must a bicycle be equipped? This is regulated by traffic regulations.
According to the guidelines of the Traffic Code, a bicycle must have:
at least one effectively functioning brake,
an audible signal with a non-frequent sound,
at the front: at least one white or yellow selective position light
at the back: at least one red reflector and at least one red position light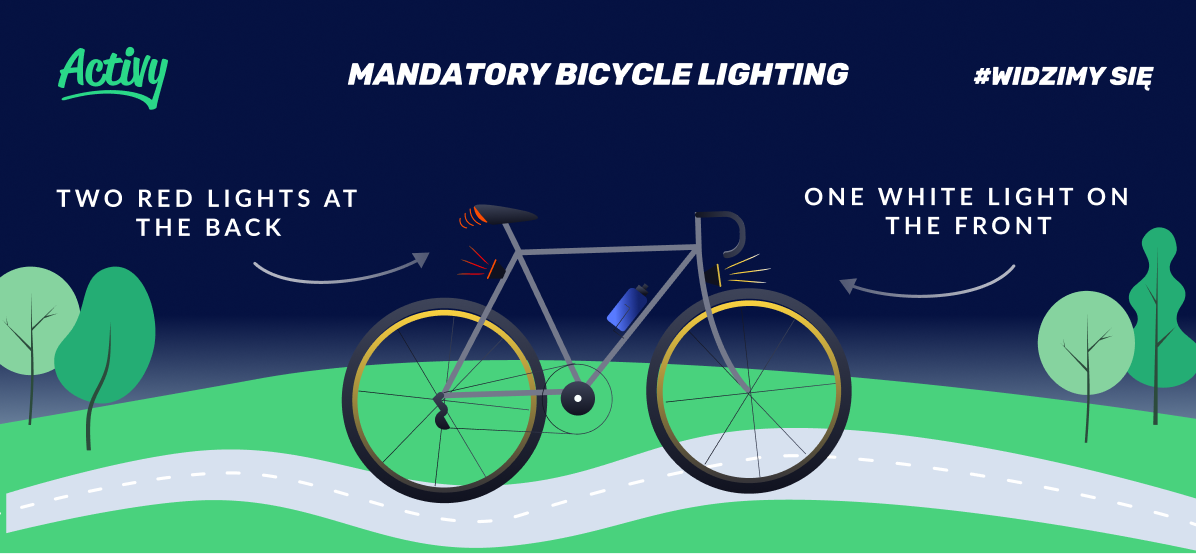 Reflectors located on the side surfaces of the wheel, as well as on the pedals of the bicycle are also allowed. According to the regulations, cyclists should use lights from dusk to dawn. Reflective clothing items such as a vest or armbands are also recommended. This simple gadget can increase the visibility of cyclists from 20 to even 100 meters!
Proper lighting is insanely important not only because it allows us to see the road and others to see us. For our safety.
Choice of equipment
It is important to remember that the lights are supposed to illuminate the road and signal our position, but at the same time they must not blind other traffic participants. Therefore, it is necessary to choose the power of the lamp and properly install it. 
An important feature is the angle of illumination. The wider it is, the more visible we will be from the side. This is especially important in the city, where directions cross and we need to be visible from all sides, for example, when passing through street intersections. 
You should also match the light to the terrain in which you will be traveling. In undeveloped terrain, a more powerful lamp will be useful, where there may be less or no illumination of the roads.
Take care of yourself and your loved ones!
It is in our mutual interest, as cycling enthusiasts and participants, that the number of accidents involving cyclists decreases. That's why it's so important for everyone to remember good lighting and their safety. To be invisible on the road is to pose a danger to yourself and others. Therefore, if your friend, colleague, or family member is invisible on the road, pay attention to them for our collective safety.
*Data is from the Police Headquarters report "Road accidents in Poland in 2021" and the Ipsos survey "Cycling Across the World. A 28-country Global Advisor survey" from May 2022.

---
Do you want to make your employees healthy and happy?
Or contact us via email contact@activy.app