Unleash the Spirit of Sports
Corporate Sports Games 2024
Experience the essence of sports and team building and bring the real joy of the 2024 Olympics to your workplace. Prepare to embrace the excitement, competition, and healthy lifestyle. Compete with other companies from your industry, fostering global unity through the spirit of sports.
Join the Global Sports Event: How does it work?
Organize Activy Challenge

Launch the customised Activy Challenge at your company in 2024. This will secure your spot at the Corporate Sports Games 2024!

Form the Representative Team

Form an extra team of 10-20 enthusiastic company member which will represent you in inter-company challenge. There is an additional participation fee.

Compete with other companies

Receive a full promotional package and enjoy a 1-month sports challenge with fellow companies. Shine as an industry leader!

Get prizes and support charity

Explore stats and leaderboards, get prizes for the best teams. Together we will make a contribution to the charitable goal as a part of participation fees.
Free e-book
Discover 5 ideas for the 2024 Olympics at your workplace!
The sporting spirit and atmosphere of the Olympics is something that undoubtedly unites people and inspires them to achieve unique goals. The Olympic Games are not only about competing at the highest level, but also about the spirit of cooperation, determination and perseverance, which can also find its place in the business world.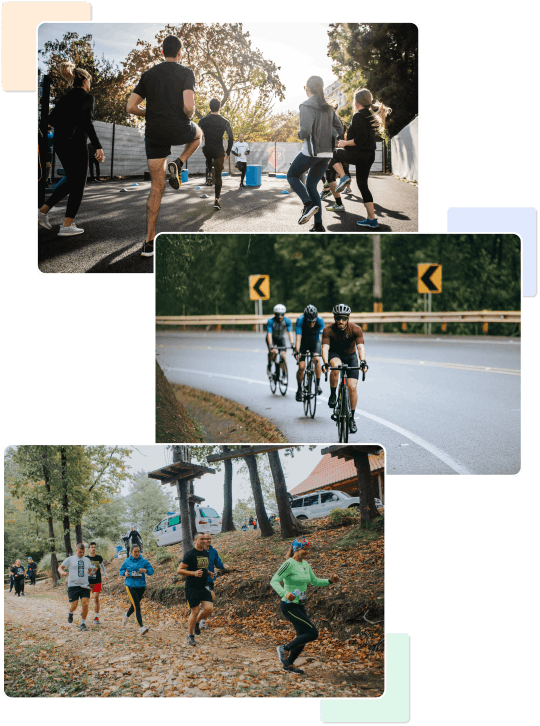 Experience the Olympics: Take the active path
Go beyond watching TV: be an active participant with Corporate Sports Games 2024!
Team Unity

Strengthen bonds among your team members through shared experiences and goals.

Wellbeing Benefits

Embrace an active lifestyle and improve overall health and well-being.

Global Community

Connect with teams from companies around the world, fostering a sense of global unity.

Charity Goal

30% of the participation fees will be donated to the chosen charity organization.
Win the sports swags and support charity goal
Stay tuned for more details. Winning teams will be rewarded with sports gadgets and surprise prizes from our sponsors. Participation in the challenge requires a fee, with 30% of the proceeds going to charity.
Vouchers and surprises from sponsors
Sports gadgets from Activy
The winners chose the charity organization
APP FOR BUILDING HEALTHY HABITS
#1 App for Workplace Sports Challenges
The Activy App is an ideal solution for organising engaging sports challenges within your company. With its user-friendly platform and customizable features, the Activy App offers a seamless way to motivate employees towards better health, team collaboration, and friendly competition. Join hundreds of satisfied companies who have already used Activy to create a healthier and more connected workplace environment.